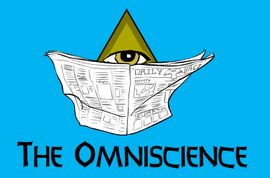 "Releases papers biweekly on Tuesdays and Sundays, tune in to our intergalactic 24/7 radio station at ZNEWS. Call 1-800-I<3-NEWS to enter our weekly competition for a chance to speak on our deifically famous radio station and speak with the greatest radio hosts on this side of everything."
----------------------------------------------------------------------------------
Comprised almost solely of the sagacious duo Renato Uccello and Thyme, the Omniscience is a cutting edge news service that offers both a weekly radio show and a biweekly paper publication. The term "cutting edge" can be used to describe its expeditious and accurate report of current events, as well as its sharp-witted, derisive perspective on said events.
The Team
Edit
Renato Uccello Edit
Job: Reporter, main author, radio anchor. Tools: Invincible notepad, mechanical pencil No. 2, fedora. Notable Traits: Cutting wit, frequent exaggeration of events (albit entertaining), extensive knowledge of Star Wars literature.
(assumed to be pen name It's not a pen name you idiots it's my actual literal name!)
Job: Photographer, editor in chief, radio anchor. Tools: 1953 Bolsey C22 camera with flash bulb attachment, cinnamon gum, TARDIS hair bow, combat boots. Notable Traits: Sassy nature, probing questions, frequent mockery of subjects, twisting events to be more "interesting."
Curly Cues Edit
Job: Intern
Wastes company time drawing stupid- actually, this is pretty good, I think I'll put it under the art section for the next publication.
Job:
Investigative reporter, radio anchor.
Tools:
1970s Earth tape recorder, vacuum-proof microphone, highly specialized respiratory system.
Notable Traits:
Brutal honesty, remarkable tenacity, amphibiousness, a winning smile.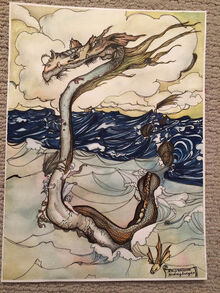 The Omniscience's origins are unknown.